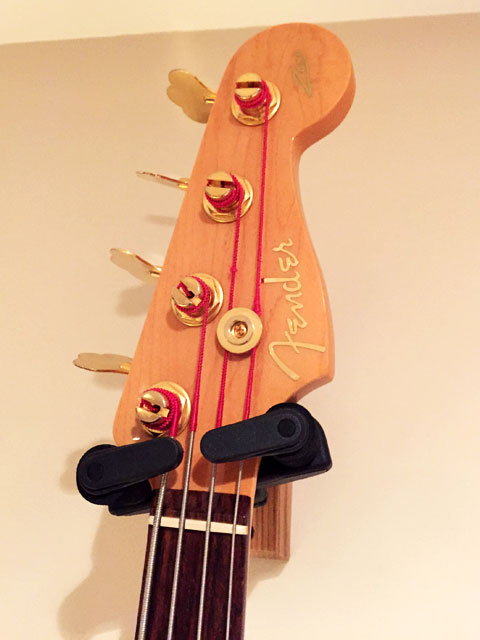 This is my first bass with the name 'Fender' on it, and surprisingly it is the least fender sounded like instrument that I owned.  
Humbucker pickup with their in-house pushes this guy's range to the more Modern end, 3 band EQ frequencies are carefully selected by the engineers and they are all very efficient and it still has usable tones at extreme settings.  
Construction wise, it's on par with all other American Deluxe instrument.  It's very surprised to see they even got Flame maple at the back, on a Fender ..   lol ..   This is mainly what got me sold.  Plus gold hardwares too .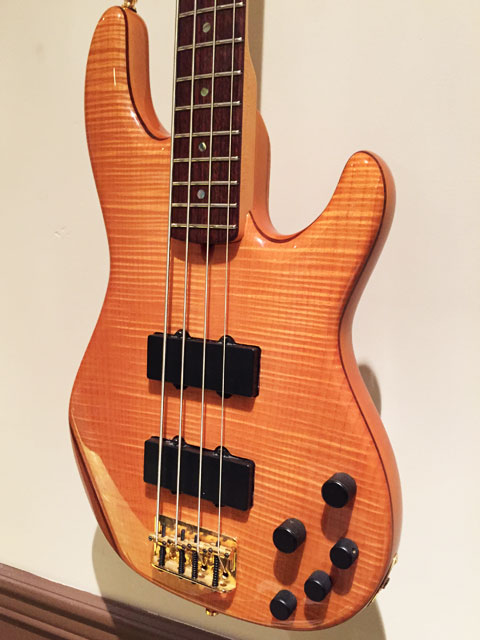 It took me a short while to set this bad boy up, and tried a few different strings on it.  Ended up I'm happy with Sadowsky blue on it.  Just to push its modern tone more to the edge.  Soundwise, very solid at mid and low mid range with that in your face sound just by dialling up the mid.  The hi band cuts and gives that zing and extra sweetness when you slap ..  it doesn't really sounded like jazz bass .. but it covers what a jazz bass doesn't do very well.
Downside of this instrument is that the shielding was not so good, and i was getting lots of hum from interferences ..  I had to re-shield all cavity with copper tape, and that addressed the problem immediately.  
Overall it's a very nicely built instrument, a very unique Fender electric bass, and easy/fun to play, I'm still have quiet a bit of fun time with it ..    
Video clip I recorded with this bass, with a iPhone 5s ..  
http://tree-style.com/index.php/music/bass-covers/item/353-ab-major-scale-etude
Early Jan, 2015, I put a pair of Suhr humphreys pickups on it, it's a split coil that sounds pretty transparent and single coil sounded like ...    just for fun ..  but a bit ugly .. 
Result for this swap is that it does give the overall tone a bit more openness ..  but I realized it's not the best pickup for the onboard preamp ..    then I took these pickups up after a week .. lol ..   it was quiet ugly too ..  haha 
anyways, another short clip I recorded with the humphreys pickups on it:
http://tree-style.com/index.php/music/bass-covers/item/354-les-awakening-pt1