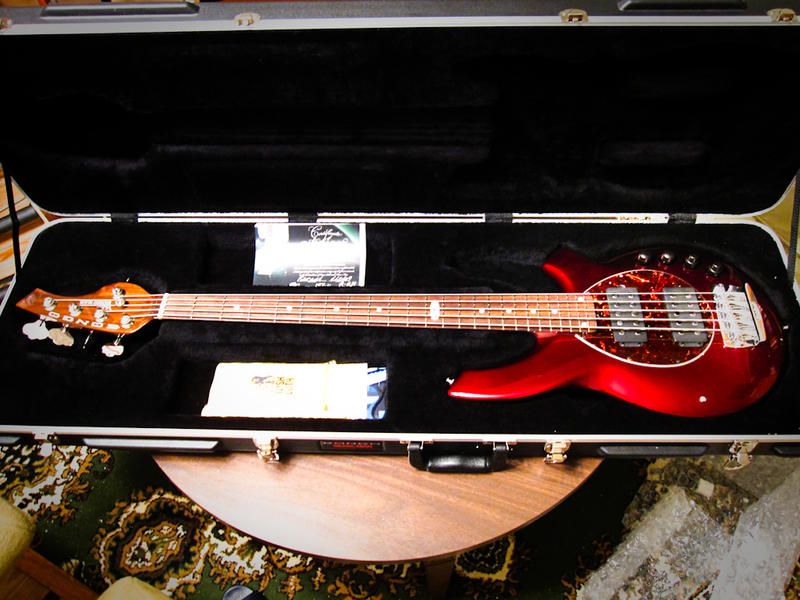 this bass was bought after the 4 string bongo4 hs, mainly for the low b string.  the one piece rosewood neck gives that more soft/smooth tone compare to the regular maple/rosewood neck, it also gives more growl and definitions at the low mid frequency, it has that super sweet finger tone at bridge pickup with some mid boosts.   the 18v electronic makes it one of the most versatile instrument with a lot of power.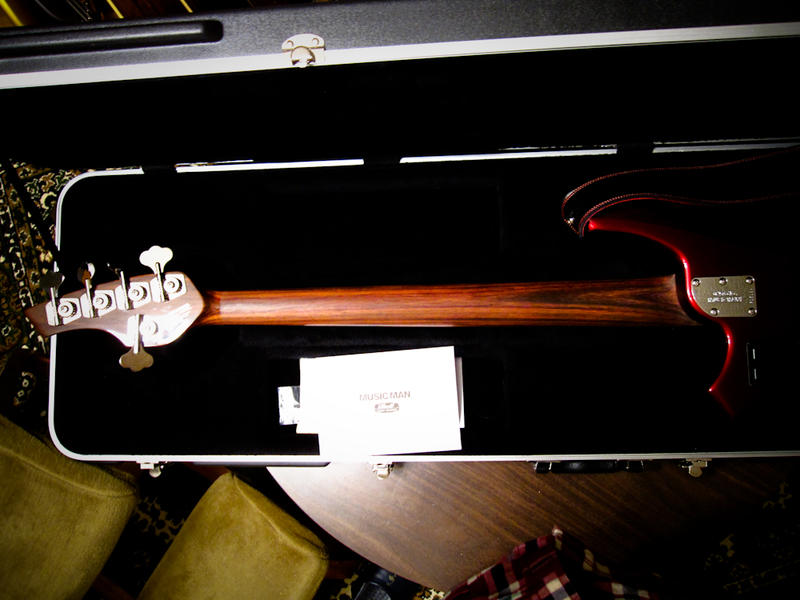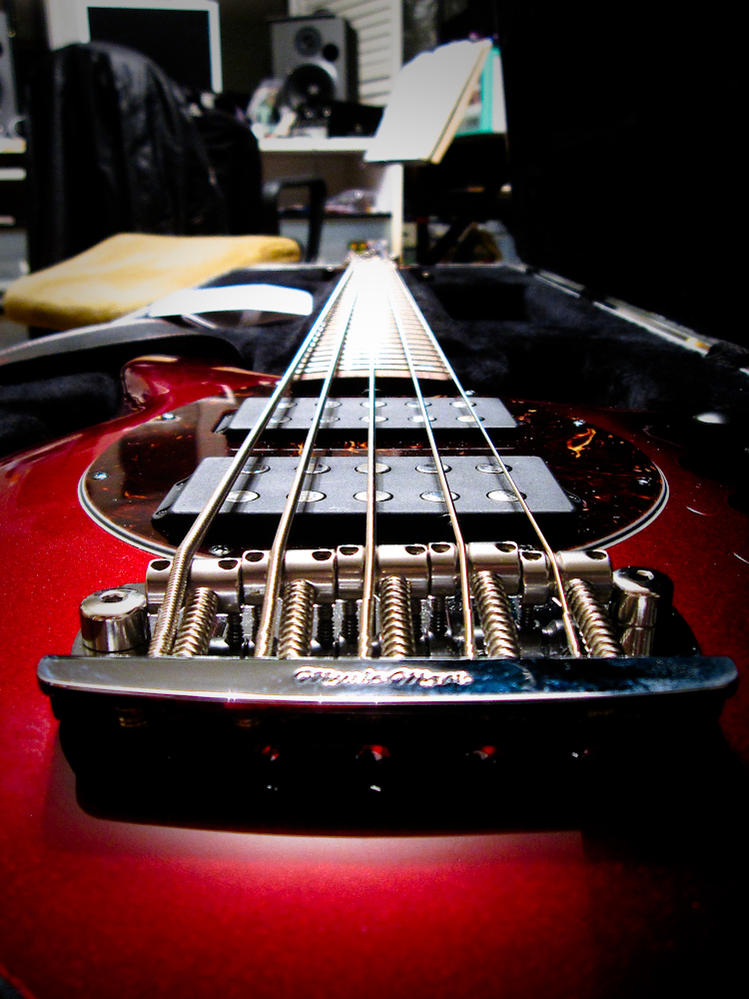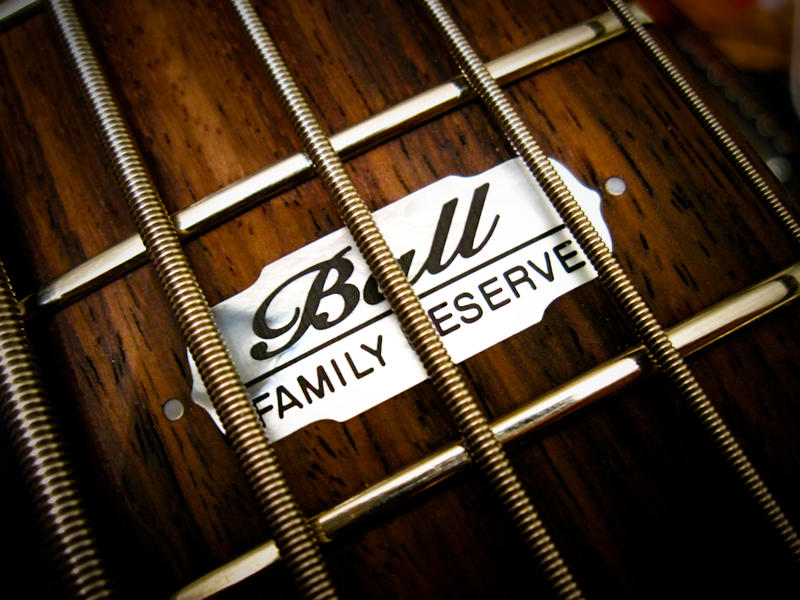 purchased in christmas 2009, sold on summer 2011, as the arrival of my f bass bn5, i still wished to keep, but due to several reason, it's still better for it to goto someone who'll play for real.  thanks for my friend kurt again for arranging the sale for me.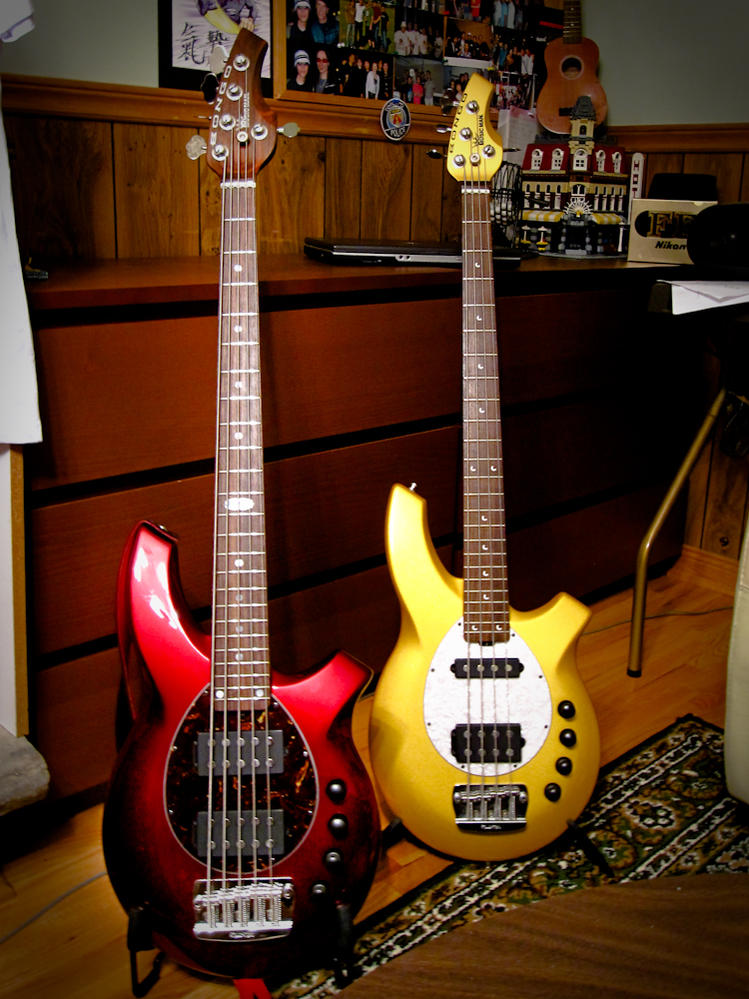 this last picture is taken on the arrival day of the bongo5, with my old bongo4 that was sold to a friend of my, which i still get to play once in a while.