Wednesday, 03 February 2010 15:15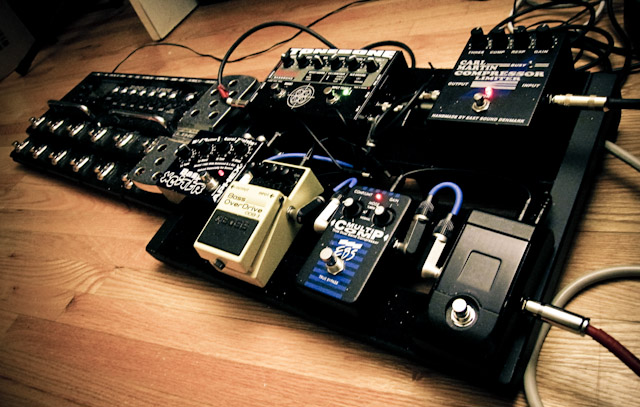 i had been using line6 pods for 6-7 years when bass podxt first came out.  and then switched to x3 not necessary an upgrade, just way more versatile that i can use it for guitar and microphone together.
finally start putting a pedalboard together to carry my mostly used stomp boxes.  it's fun and let me go through some of my opinions about these gears.