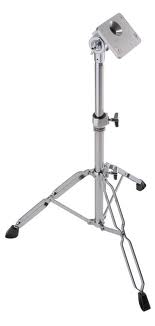 Roland PDS-10, recommended by the manufacturer.  Nice chrome look, solid and heavy.  $150+ tax and others.  Most of the owner of this stand love theirs, only complain is the weight. 
And then people started to realize the size the mounting system on VB-99 and VG-99 are actually the same as some drumpads made by roland.  In the other word, people can by the adapters they like and mount them onto any existing stands.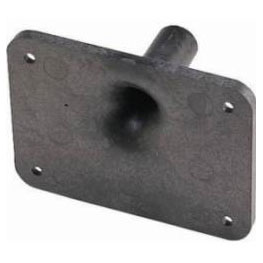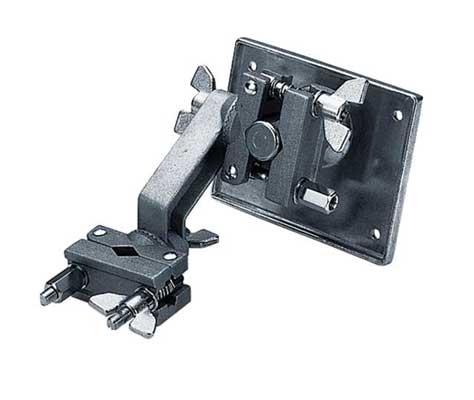 These adapter fits perfectly, but somehow the better looking one cost $49.99 without a stand.  I'm too cheap to affford that.
I was at l&m the other day, and with help from a friend Jack, I was able to find a plastic universal mount($7.99) plus the mini speaker stand.  I first thought some custom works was required to get it on by opening more holes to fit all screws.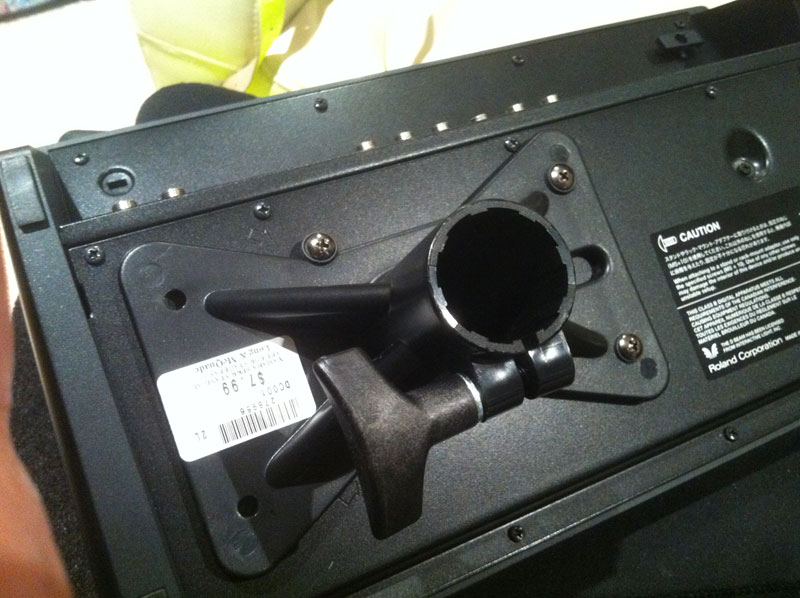 2 of them fit perfectly and I'm able to put the 3rd screw on from outside of the edge.  which is pretty solid as is.  a little custom work can be done by filing out 2 slots on the edge so I can have the 4th screw on, but i doubt if that's needed.  it's a 5 minutes work with a round sanding file.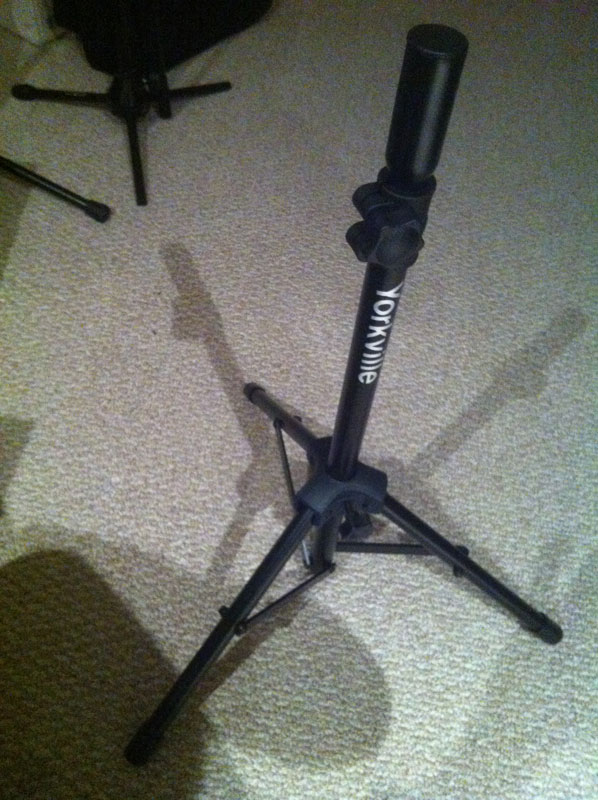 total cost was under $50 after tax.  and i'm satisfied with the result of it.  Some people actually cut a piece of wood as the base plate + more mounting hardwares, but I think mine is cleaner.  The only disadvantage is that currently I'm using regular screws, which means tools are required to remove the mount.  I'll live with it for a while.