after a couple emails with george, i started to realize the amount of work for this installation is close to ridiculous according to the man.  which includes routing more space in the control cavity, making a new battery compartment, a few more undercuts and tunnels had to be made inside the cavity for all the wires.  and ended up i'm glad i found the right man to do the job instead of messing things up with my dremel too at home.  this order also includes swapping all the hardwares and screws to gold, which makes me sounded better.  
wait time was around 2 weeks, and i had to finish up with the wiring myself just because i'm being cheap and wants to save some money.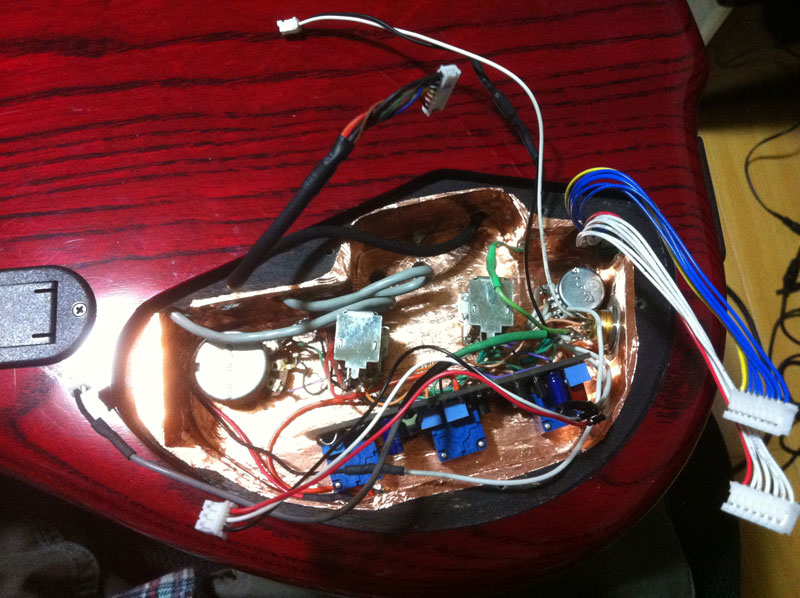 battery had been moved to the new compartment, all the wood work had been done.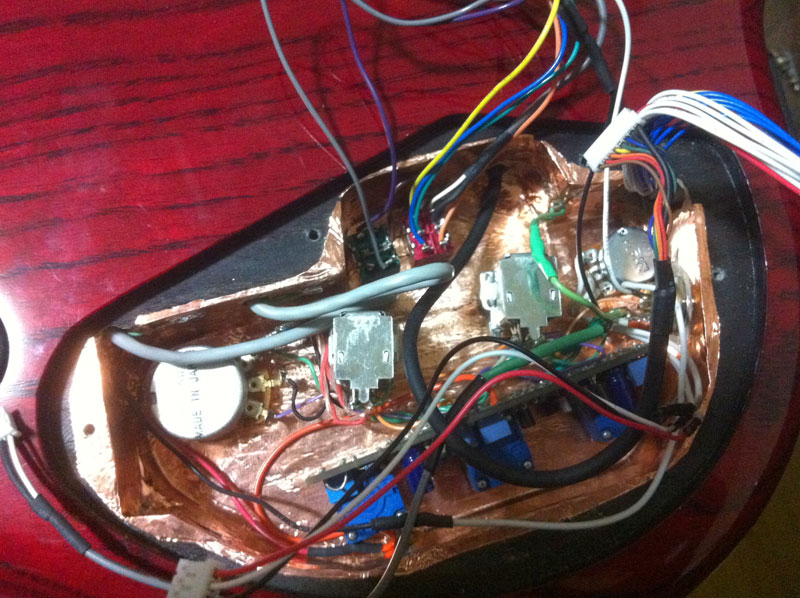 adding the 2 switches, first toggle (dpdt, momentary) for s1/s2 instead of the 2 ugly button, 2nd one for gk/mix/magnetic blend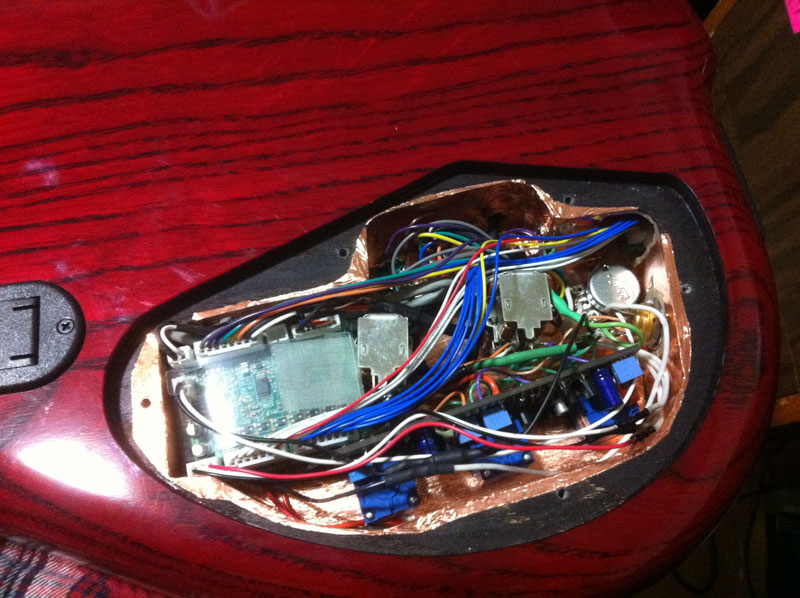 with the gk board and all the wires hooked up.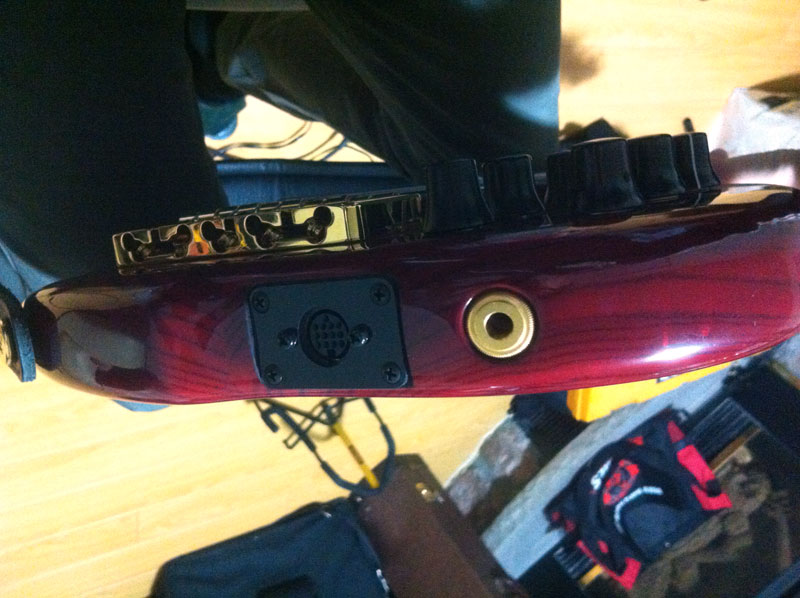 13pin output jack installed.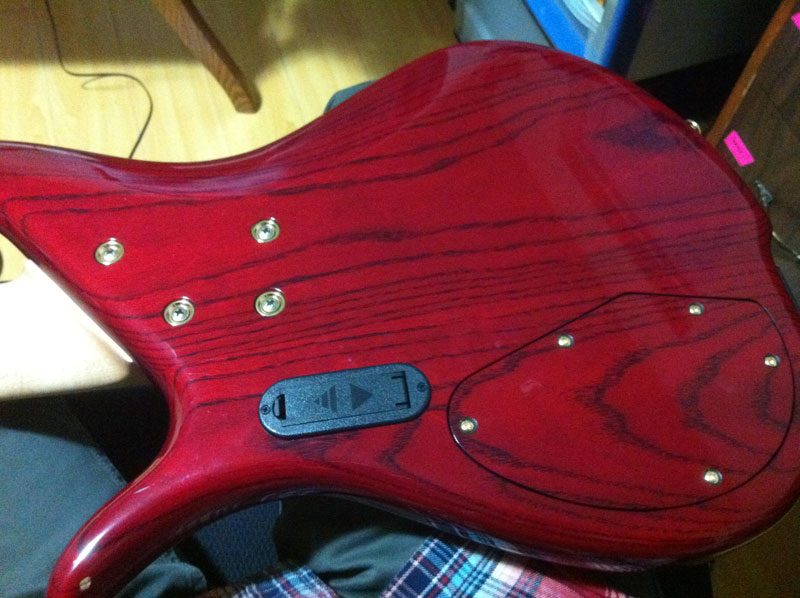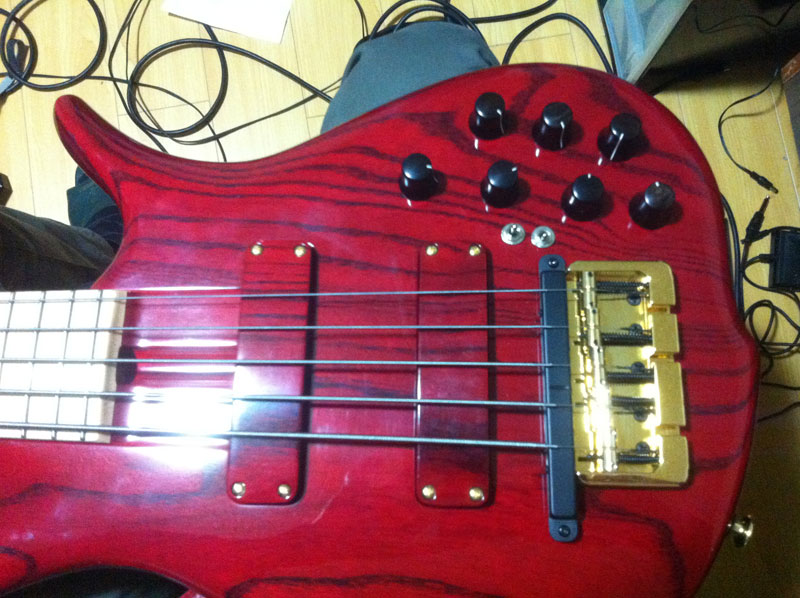 adding the extra gk vol. knob at the end, with the 2 toggle switches
final wiring are quiet straight forward, as long as you read the manual, although my job looked a bit messy, it should last for a short while, and it's fun to go through the wirings on the bn5 its own.  you don't have to be an expert, just go through other diagrams over the internet then you'll have some ideas about what's happening.  now it's time to go back to playing.