my poor man's funk machine, costed me $380+tax from local music store.  and i got this one as a gift from my girl friend in summer 2012.
imo, nothing beats these classic vibe line instruments from Squire in the same league, or even 1 league higher.  they look, feel, and sound great.  They did alot of things right with these instruments by putting together this combination.  Only down side is that you need to try a few to find one that sounds the best to you.  I tried a good one years ago when they first came out(they had them in powder blue at that time), and it was gone 2 days after when I was about to buy it.  Tried about another 6-7 of them in the past 2-3 years to find a real good one, which is still worth it.  It's just me being a little picky.  Beginners don't need to worry about it, it will serve you really well for a good long time.  Even alot of top-tier players gig with these instruments, stock.
This is my to go bass with Barker Street Gang, for all the country, bluegrass, rock & roll needs.  It works better than all my other basses.  I also own a classic vibe telecaster guitar.  When you see a classic vibe line instruments, always give them a try.
Old writings from Nov. 2012: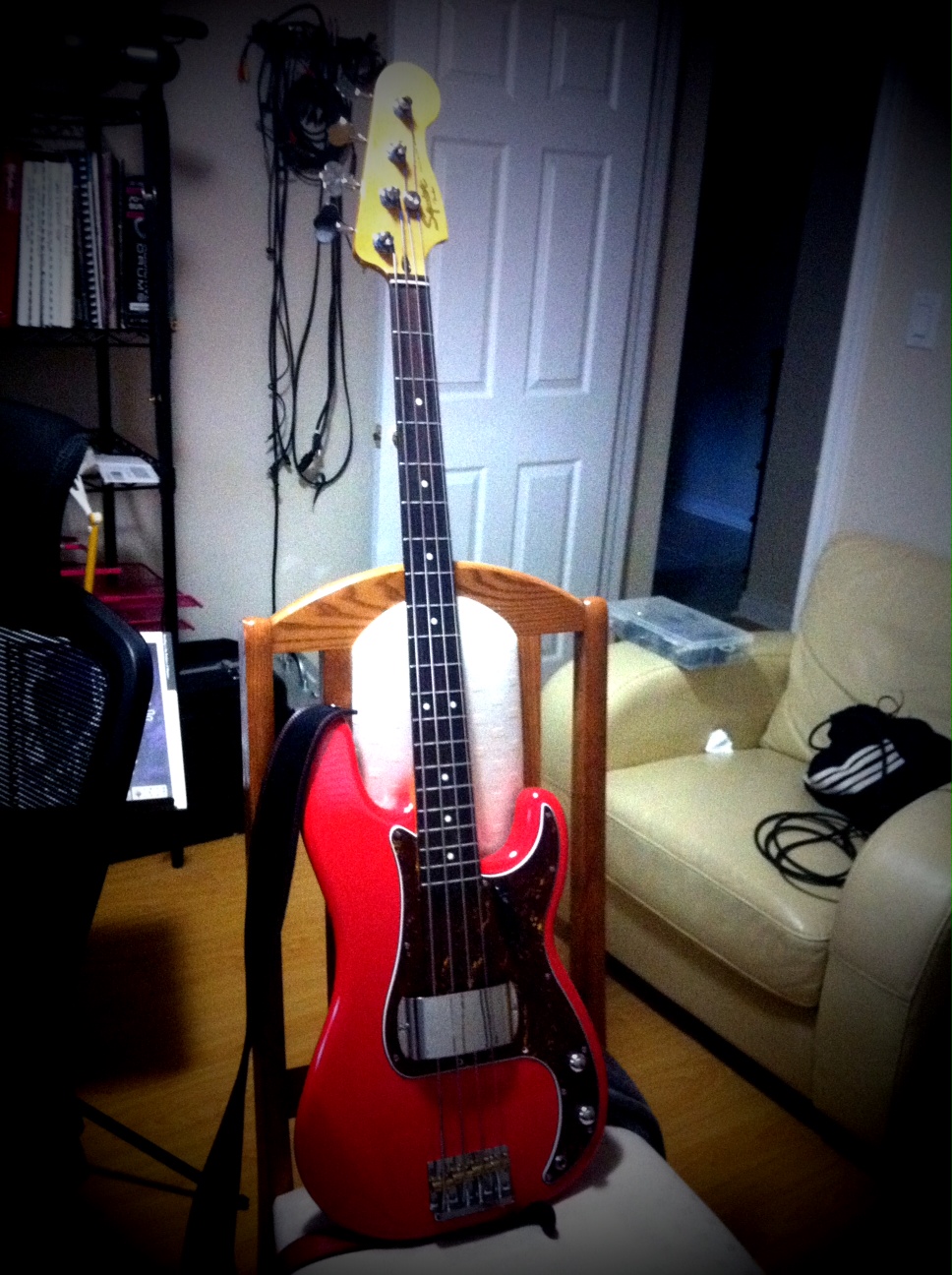 here comes a little show off of my recent hunt.  a chrome pickup cover.
well, just to give a bit more of that funkiness as this is my version of the funk machine.  
in the old days fender put a metal cover like this to reduce the amount of interferences that goes into the pickup, and seems like it's no longer the fashion anymore as the improvements on shielding and grounding.  well, now i have a more classy than usual cv pbass.  still have lots of fun with it after a several month.  just about the same as my other basses. 
humm ..  next would probably another cover for the bridge, a set of lollipop shape tunning machine, maybe add another j pickup on the bridge.  or another 100+hrs of play time to funk up the fretboard ..