the guitar amp i once owned ...   it was sold in mid 2008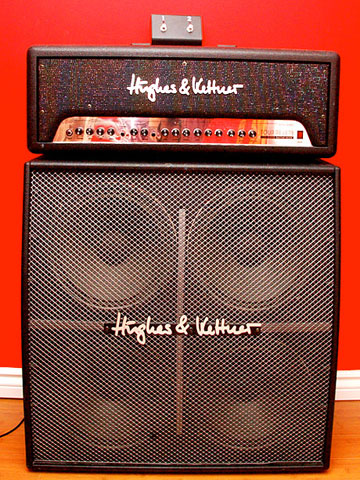 - 100watt solid state half stack, made in germany
- vortex 412 100w cabniet
 - 5 years old, great condition (in 2007)
- 3 channels, clean, chrunch and lead + build in reverb
- comes with 2 bottons footswitch that controls the 3 channels

 this is a very verstile amp, sounding great and looked great, killer cleantone.  It's not very loud amplifier, and sounds like what you would expect from a decent solid state amp, very balanced tonality through out the frequencies and has.  My favorite setting was driving the clean channel with a TS9 most of the time and use the other 2 channel mainly as boost.  However, if you are a fan of tube amps, go get the real ones.  You can still archive the tone that's similar to what a tube amp does with some pedals + a bit of tweaks.  
$800 or best offer sold