this guitar was purchased 2nd hand in 97' and i was pretty diehard into j-rocks at that time . and therefor the x-japan sticker got on there with topcoat on it(shit).. then i regret about having such thing after a year but couldn't peel the sticker off because of the stupid topcoat .. ha, that's how it looked like in the last 6-7 years.
let's get started.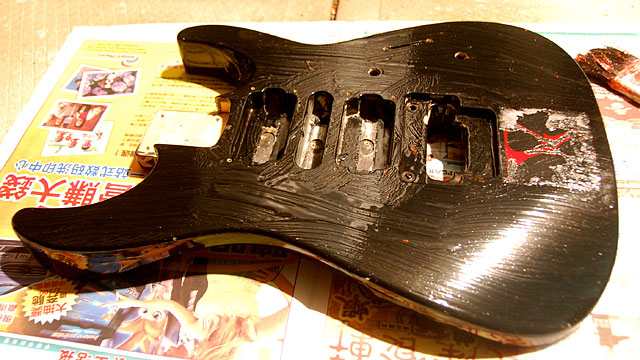 paint stripping ..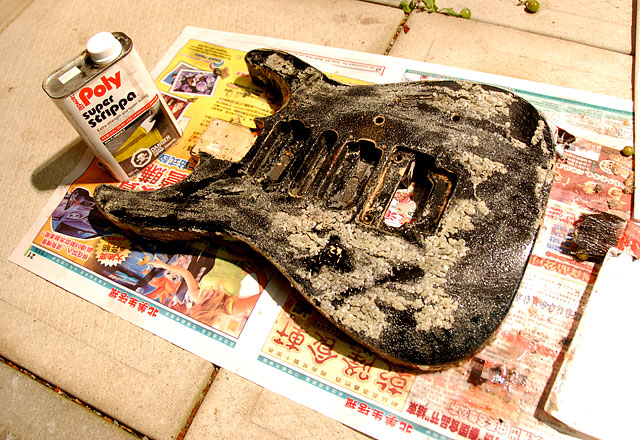 1/2 hr later
repeat the previous steps 3-4 times
+ some sanding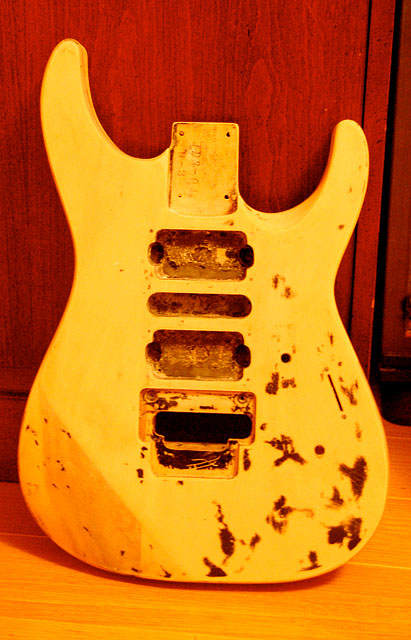 dada ...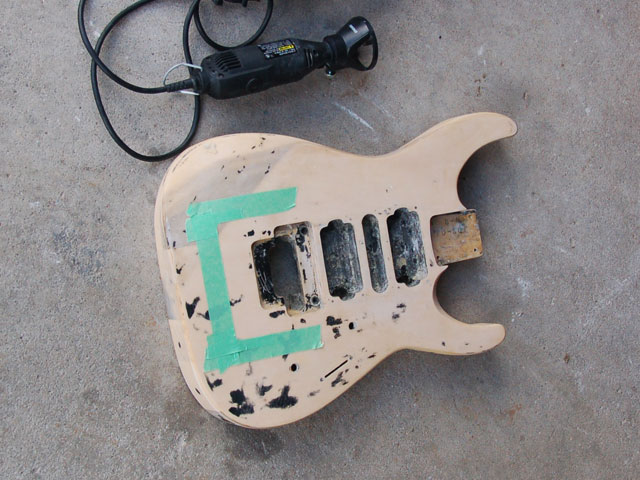 the bridge is gonna be replaced by the oringinal floyd rose bridge, need to give it a bit more space at the bridge area. the end of the bridge slot was extended by 1/4 inch with dremel.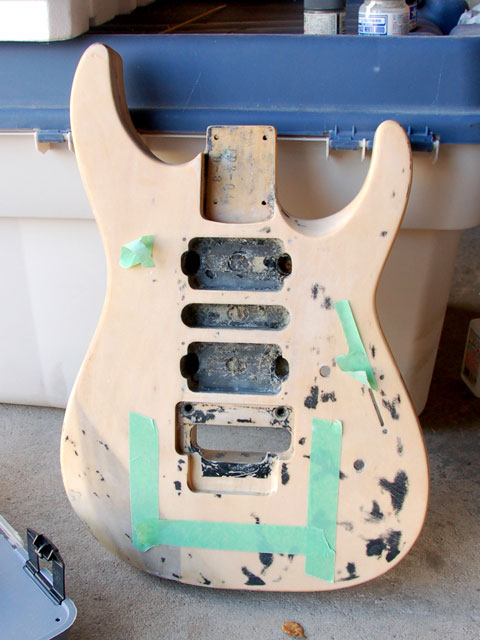 dada~ hard to tell the difference, but now the bridge won't touch the wood now.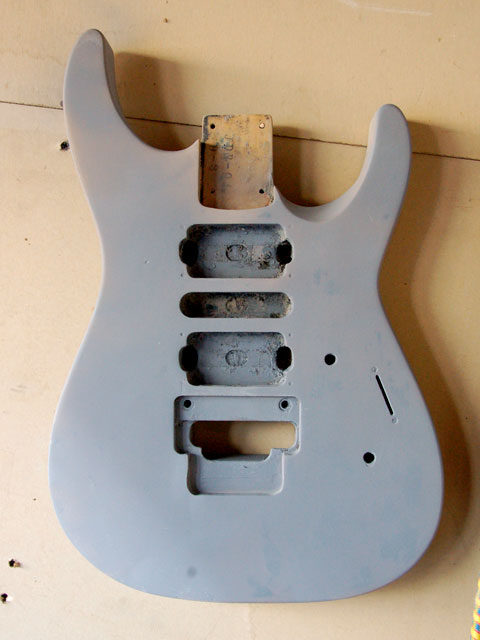 time to work on the surface. lots of priming, sanding, filling .. all the scars from the previous days are gonna be covered.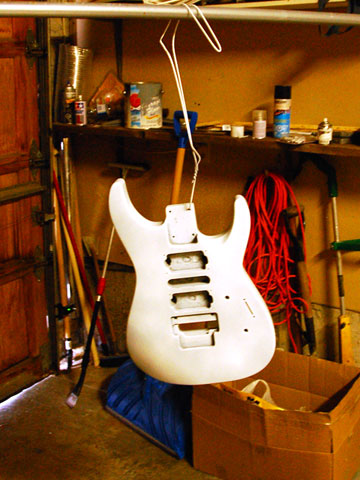 finally get to start the painting after numerous round of sanding/priming. 2 coats of white are applied as base.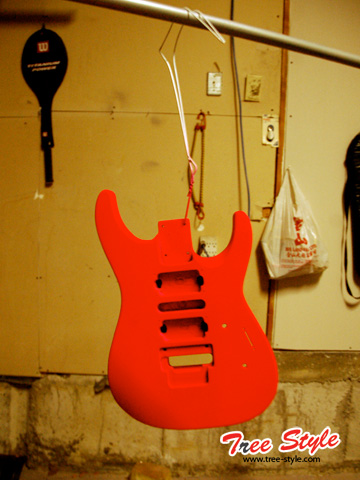 got the first 2 coats of pink started, looking hot. gotta fine sand the surface a little before another layer. it's also time to think about what's good to put on to the body. feel free to play around with it and show me your works.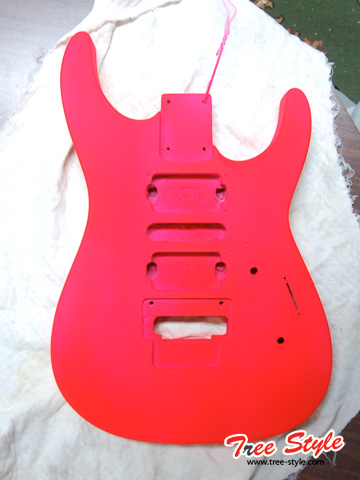 until either a good result is approached or ...  you run out of paint
spring has finally came .. it's a good time to resume the project again. check out the rest of this article for the wip.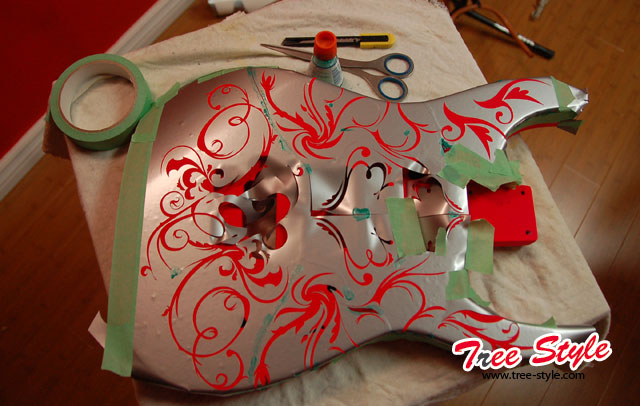 the vinyl sticker turned out ok. not the easiest to work with due to the size of the sheet and the complexit of the patterns + they don't stick too well on rough surfaces. so ended up the sheet was divided into pieces with some works on masking.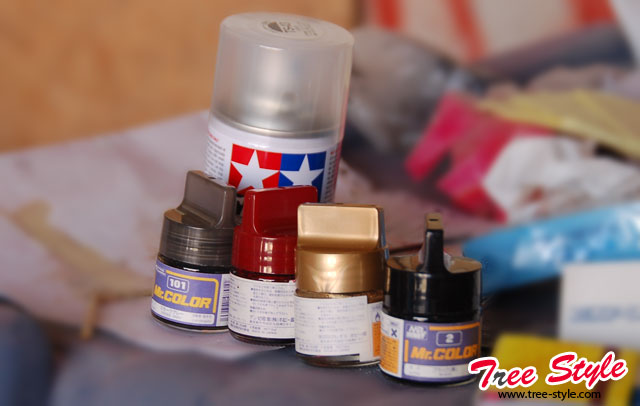 hobby lacquer paints were being used. a bit expenisve, but they came handy and it's easier to control with an airbrush. also industrial paints out there might melt the vinyl sheet.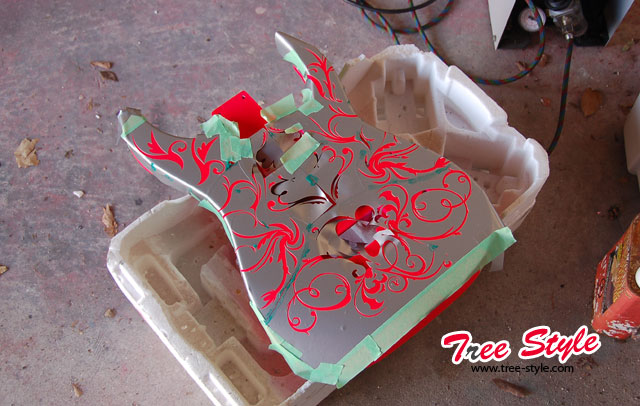 let's get started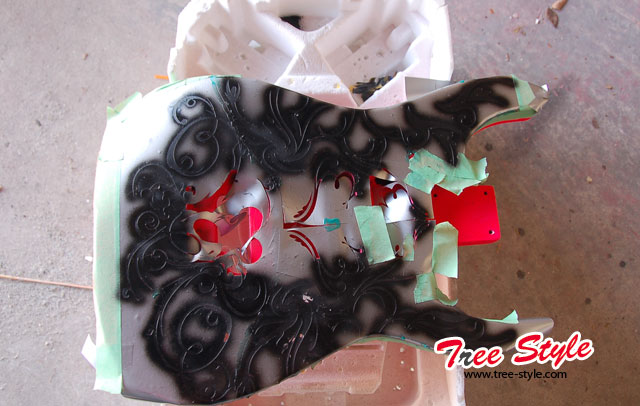 glossy black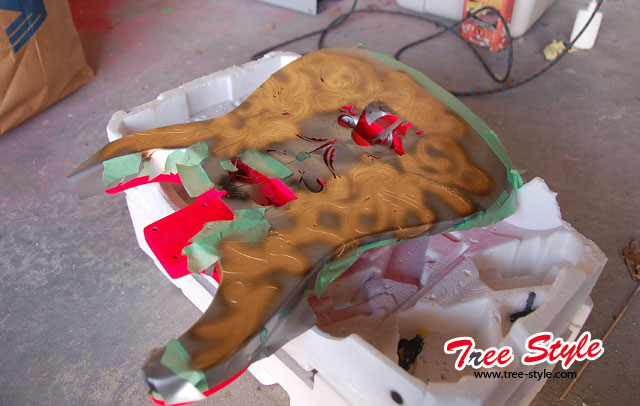 gold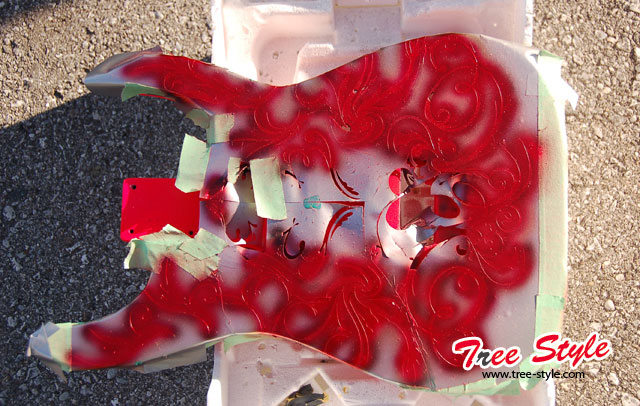 clear red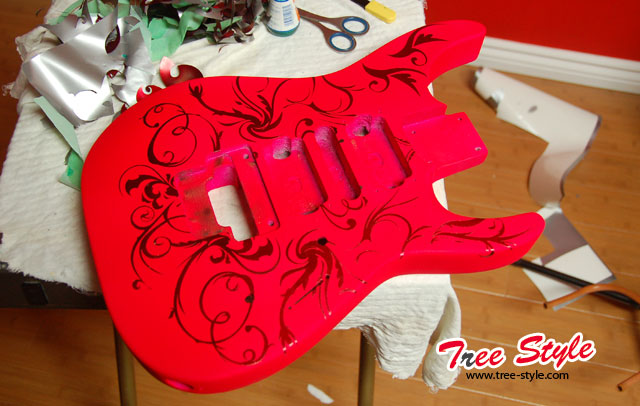 this is it!
thoughts:
one of the problem is that the pink undercoat itself is not smooth enough to give it a shiny finish. it's better to clear coat the pink or at least sand it down a little more before start. coming up will be appling tons of clear coats. hopefully it can be done before the end of the summer.
after couple day and nights with clear coats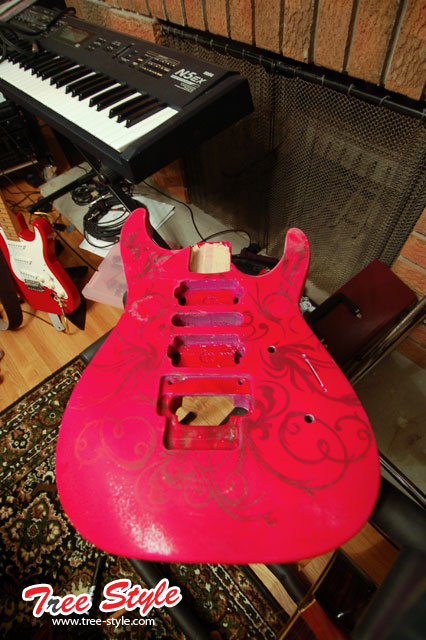 sand sand sand ..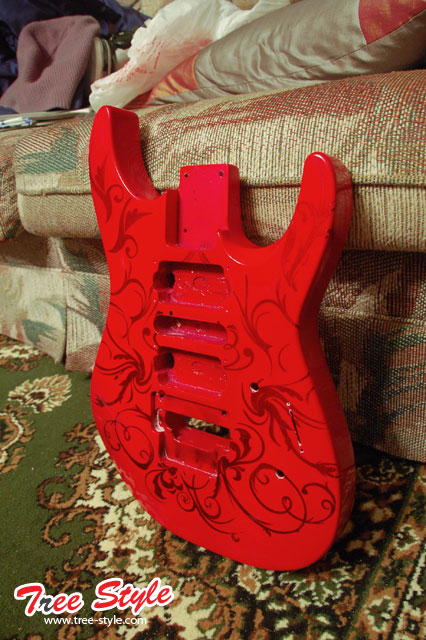 more clear coats, and these steps were repleat for like 3 times.

 still not the best, more coats were actually needed but i ran out of motivations and just want to get it done . ha ..  it took a good year to get the thing done.