Monday, 06 January 2014 19:41
Check out this young talented singer Eileen.  Currently studying jazz vocal at York University.  I was involved with her school project of putting together a few tunes.
Friday, 21 December 2012 20:17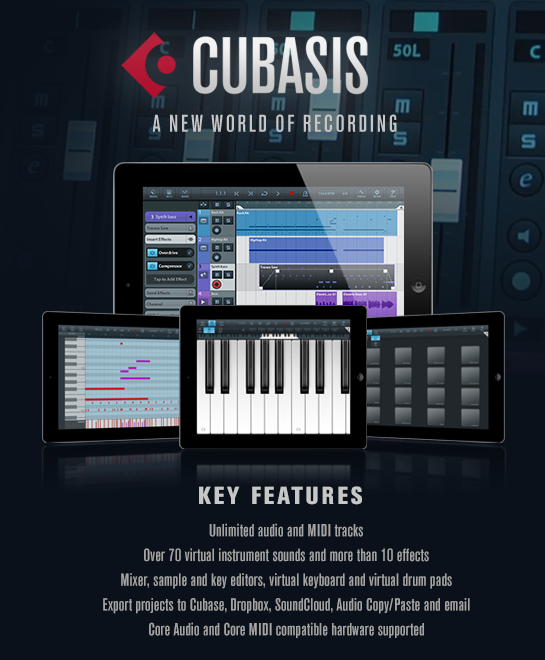 cubase for ipad, steinberg named it 'cubasis', a daw(digital audio workstation) software on the tablet platform.