Thursday, 19 May 2016 03:35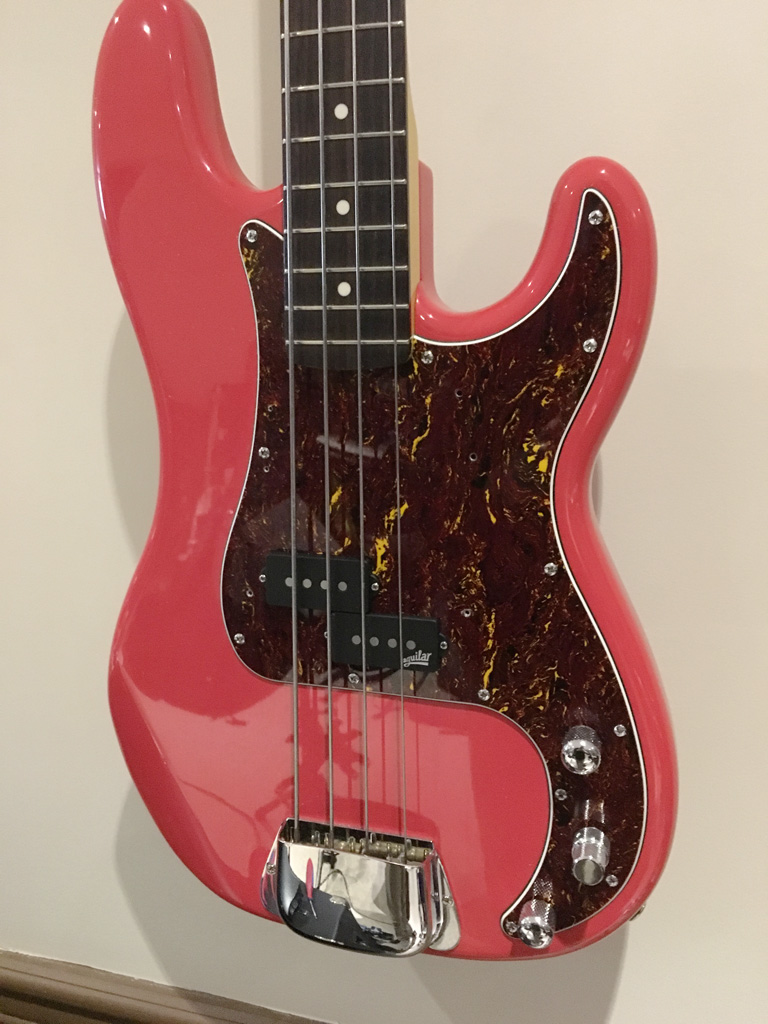 Further mods on my favourite Pbass ..     OBP-3 on board preamp was installed years ago, and the 9v battery was squeezed into the cavity ...    things work ..  but replacing battery was always very difficult ..     thanks for my bass buddy Kurt for sourcing me some new toys, and it's time to mess around with the bass further ..  
Objectives for the day are:
Routing a proper battery case cavity
Move the wiring for battery connector
Install new pickup
Sunday, 22 September 2013 22:46
This is not a bass diary, it's for my first electric guitar.
Couple tuning machines had the little plastic pieces broken, which made the tuning even more difficult.  It had been a few years since I re-finish the guitar, and as my first electric guitar, it is time to show it some love.