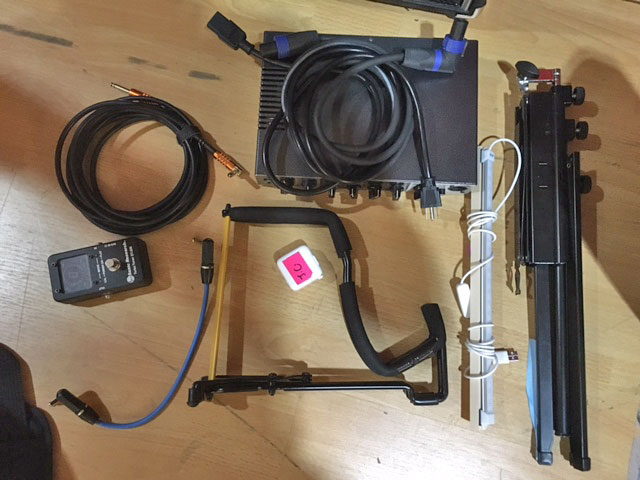 Moonrise STD-EC bass
Tecamp Puma 900 and XS112
TS Patch chords 10', 6"
Gigbag - Moonwalk M-1L hybrid gigbag
Tuner - the most important pedal
Guitar stand
Music stand
Music light with USB charger
Music or tablet
Beside the cabinet, everything fit into the gigbag, and it's just brilliant. This Moonwalk gigbag had been my favourite bag lately. It's not one of those heavy duty bag for Airline uses, but for anyone that travels within the city. This rigid bag provides great protection to your instrument, and has tons of storage spaces. The outter bag is also detatchable into a bag pack . Everything on this photo fit into this backpack, and only bring it with me when I have an Upright bass gig.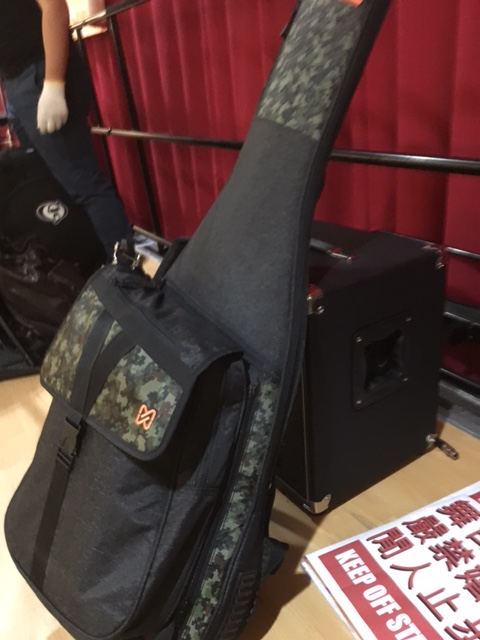 These gigbag will soon become available in North America. Stay tune!