A several kit had been snapped since the RX-78-2 .  and that was about it ..    Both the version ka nu and sazabi were sold, they are great kits to build but i realized that's not how they should looked like ...        This kit is also an favour of a friend Don, it took me too long to get started on this .. 
While starting on this, the same guy who I build the SD gundams (freedom, justice, destiny) wants me to build the new char's counter sd kits ..   both kits were bought in Hong Kong, and I had to carry it all the way back ..    Trying to start both Nu at the same time to see if there's a more efficient way to save some time and efforts ...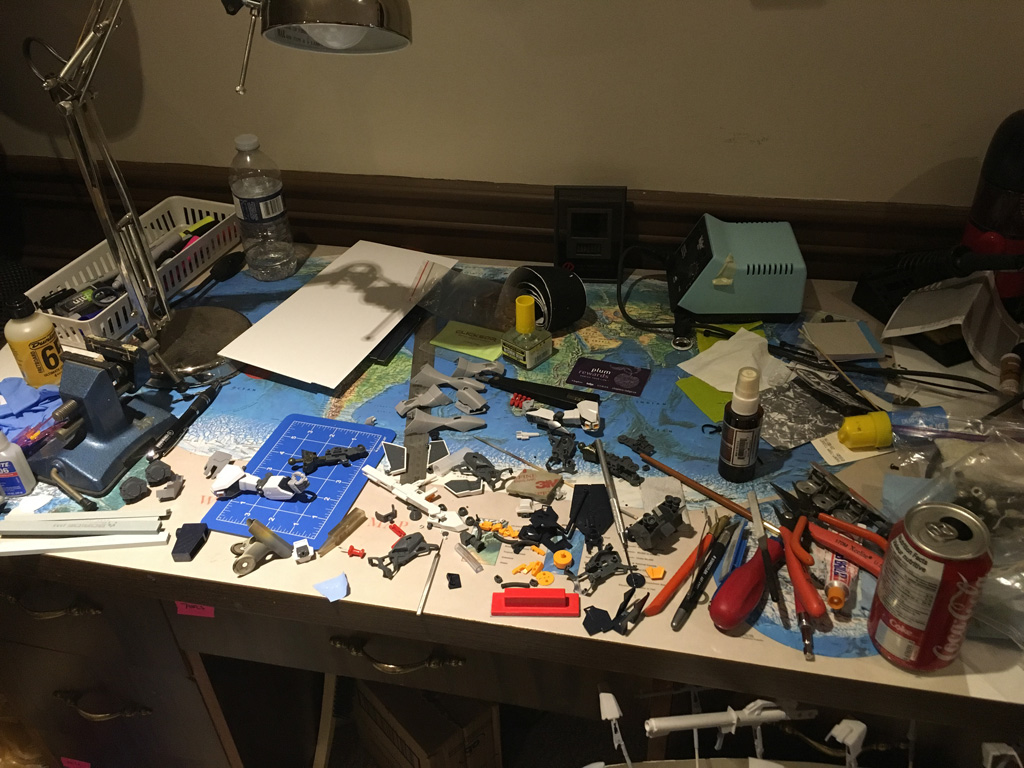 Breaking off this 10+ years old kit apart ...   I do like this guy more still than the Ver. Ka ...   some parts has gotten crisp, white parts had turned yellow ...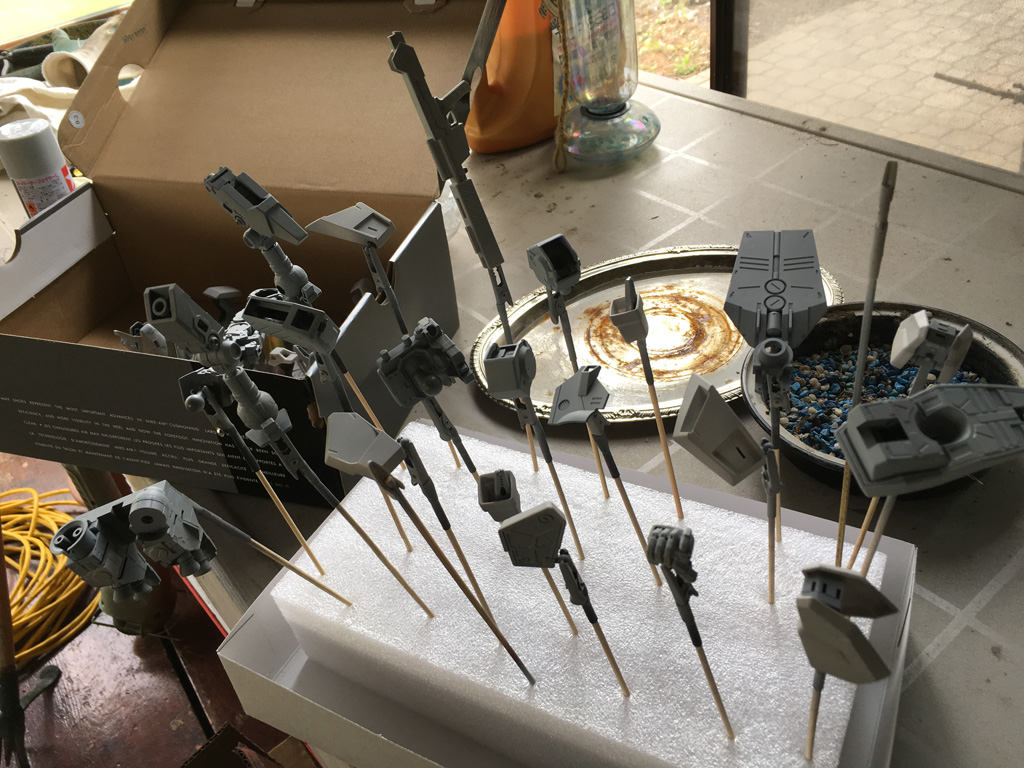 Priming ...   gluing ...   just realized there's not much seemliness to fill on these 1/100 kits since 10+ years ago ...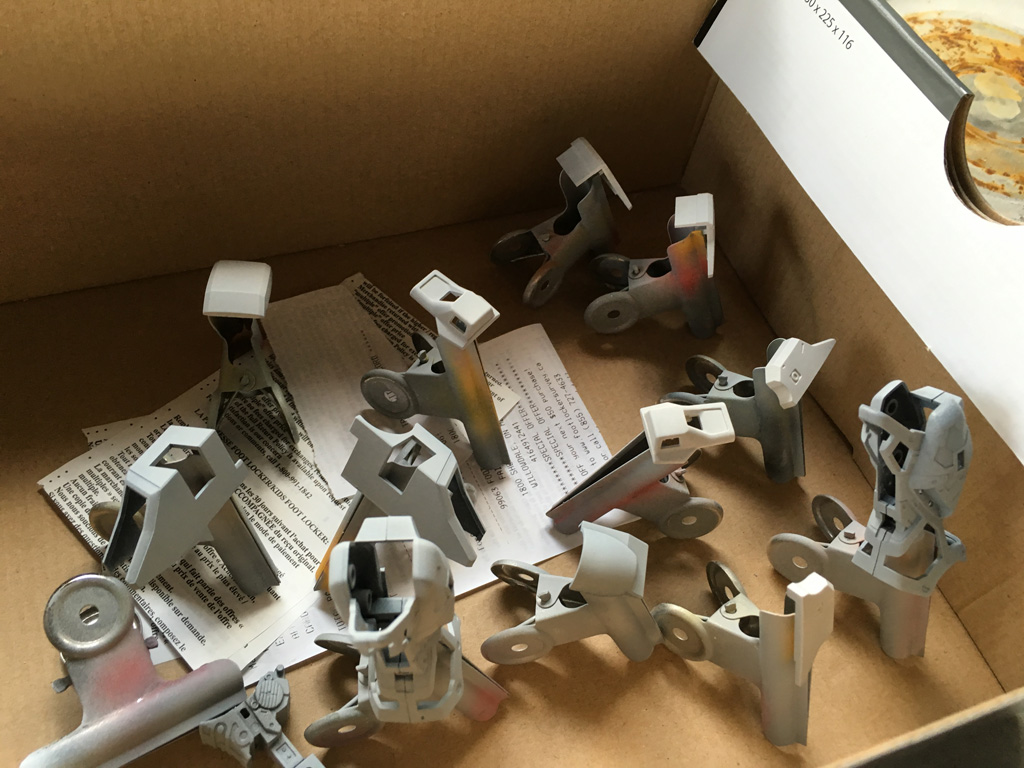 more priming and checking for surface imperfection made long time ago ..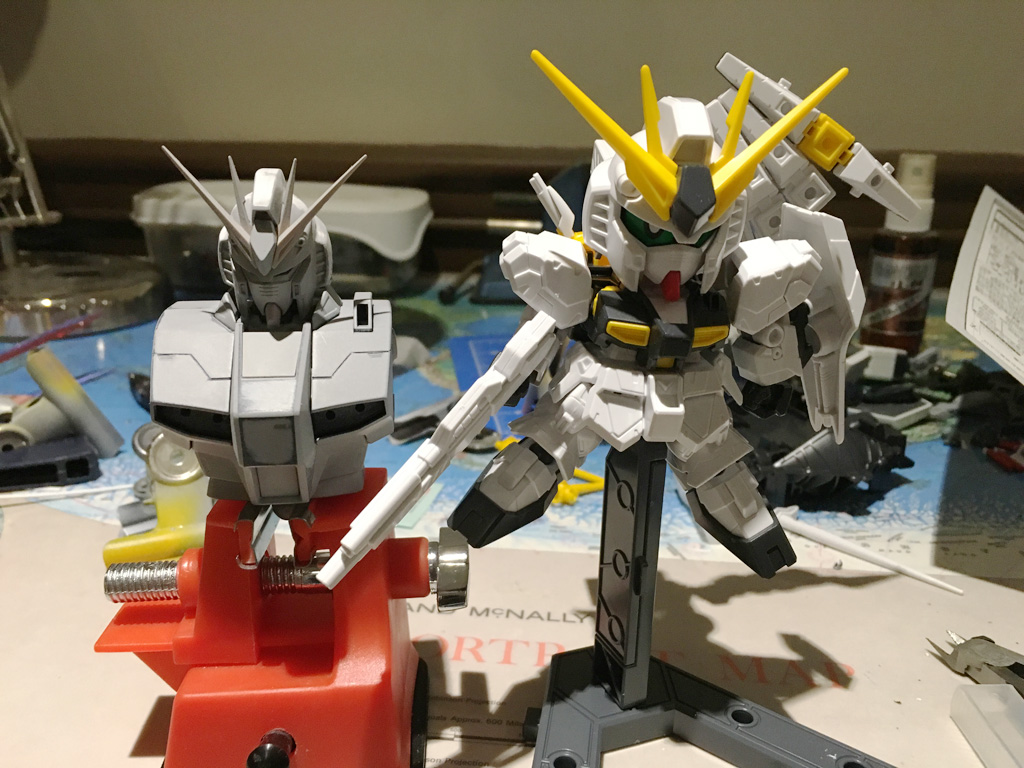 both versions side by side ..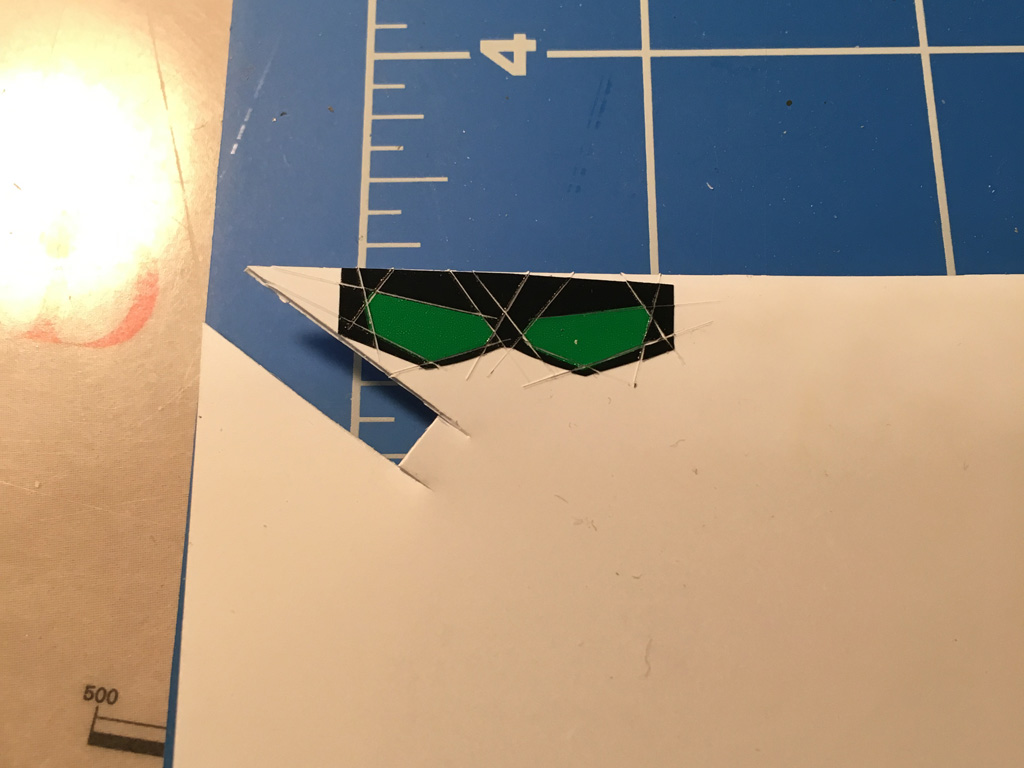 cutting the eyes out based on the sticker ...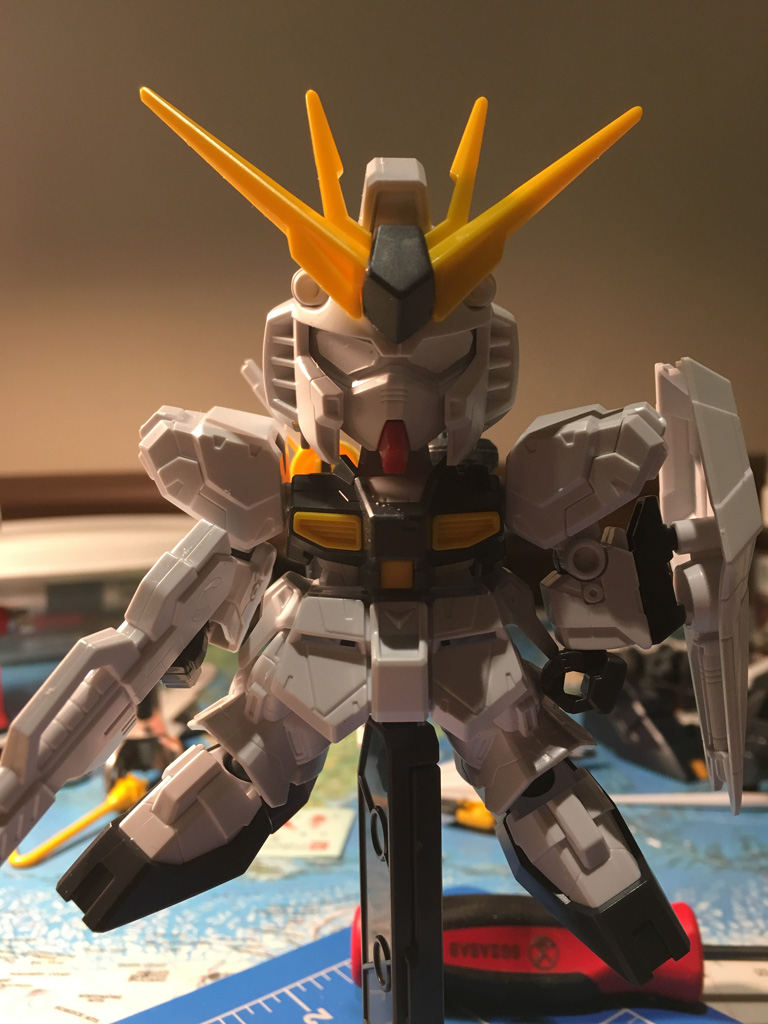 here's how it looked like ..